The Coin Market Continues its Bullish Path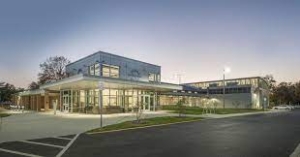 There is always a concern that after the FUN show and the predictable beginning-of-year optimism,  that the coin market will take a pause. Under ordinary circumstances, this is a valid concern; but nothing about current circumstances can be deemed ordinary. Amidst renewed political turmoil in Eastern Europe combined with an ongoing global COVID hangover, there is no indication that anything will return to ordinary anytime soon. The numismatic market seems to be thriving on this uncertainty, creating coin shortages due to excess demand. Just as box store shelves remain depleted, the numismatic shelves of many coin dealers across the country are equally as sparse. The supply of desirable collector coins is being outpaced by demand, and judging from the competitive nature evidenced in recent auctions, this relationship seems to be getting more lopsided by the day. Here in house, there have been coins listed on recent price lists that have sold multiple times within minutes after mailing the list. This is a trend that's becoming way too familiar. The takeaway is that if you see something that piques your interest, call. If you don't, somebody else will. Of course, we remain committed to buying any worthwhile numismatic properties, whether it be an individual coin or an entire collection. More importantly, our buy prices will reflect the aggressive nature of today's numismatic marketplace.
This coming weekend, The Reeded Edge will be heading to Northern Virginia for The Vienna Quarterly Coin & Stamp Show. This is the oldest established coin show in the DC metropolitan area, anchored by a group of regular dealers from the mid-Atlantic area. Both Rob and Robbie will be on-hand for The Reeded Edge, with a full array of numismatic and philatelic items in tow. Yes, this is one of a only a few shows that we actually bring stamps, so we urge all of our collector friends on the other side of the aisle to stop by our booth and peruse our ever-changing stamp inventory, As we eluded to earlier, keeping great coins in stock has been challenging. Given the circumstances, we are quite pleased with both the diversity and quality of out numismatic inventory. Of course, we hope to add to it, and encourage all would-be sellers to stop by our booth for an aggressive, on-the-spot offer. Our open checkbook policy will be in full effect throughout the weekend, so again, if you're selling, we're buying! You will find The Reeded Edge's booth in its usual location, immediately inside the main bourse hall on the left hand side. We hope that Northern Virginia and the DC area are in your plans for this weekend, as we would love to see you at the show.
https://www.reedededge.com/wp-content/uploads/2017/09/banner.png
0
0
Rob Lehmann
https://www.reedededge.com/wp-content/uploads/2017/09/banner.png
Rob Lehmann
2022-01-24 12:01:36
2022-01-24 12:17:42
The Coin Market Continues its Bullish Path