Whitman Baltimore Coin Show Terrific Despite Market Challenges – The Reeded Edge Heads to Vienna, VA for The Vienna Coin Show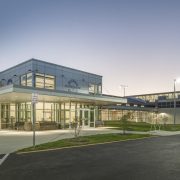 There were several takeaways from last week's Whitman Baltimore Coin and Collectibles Exposition. First and foremost, the wholesale market challenges are very real. In a nutshell, there simply aren't enough fresh coins to supply this sector. Consequently, stagnant inventories cause prices to depress. Depressing prices result in dealers holding coins longer than they should. By doing so, their cash flow is affected; instead of having money to reinvest in the market, they find themselves with depreciating coins. This market scenario has been manifesting for some time. Holding inventory right now is like playing Hot Potato. With the current market conditions, it is essential to tier inventory and keep the oldest coins moving. Those dealers that follow this business model are surviving, and some are even thriving. But the others who just keep holding onto their coins for dear life, hoping and preying that the market will recover and allow them to realize a profit, are dropping like flies. In Darwinian terms, this is called a thinning of the herd, and necessary for the recovery of the wholesale sector. Too few fresh coins in the marketplace equates to less dealers to sell them. As the pie shrinks, so do the mouths that feed on it.
In all, Whitman did their usual great job in filling the room with quality dealers from around the country as well as thousands of collectors eager to do business. The irony is that collectors had no sense of the wholesale challenges and conducted their business without missing a beat. Perhaps, there was a slight pause in business created by the correcting financial markets, but it truly was only slight. This was probably most felt on Thursday, the first day of the show where smaller-than-normal crowds were evident. But that aside, Baltimore performed in the usual strong way that we have become accustomed to. Rob and Robbie were doing business pretty much non-stop for the entire duration of their stay. At the end of the day, buying, selling and show grading all received B/B+ marks, not too shabby given underlying circumstances.
This week, the guys will be finishing out their show marathon in Vienna, VA for The Vienna Quarterly Coin and Stamp Show. Although this shows falls just one week after Baltimore, Rob and Robbie are not too concerned with market saturation. Curiously, Vienna has its own loyal contingent, some of whom also attend Baltimore, but many who do not. With quite a bit of brand new inventory in tow, The Reeded Edge will be primed for doing business. The guys will be set up at their usual spot by the show entrance. Just look for the giant BUYING, BUYING, BUYING sign, plainly visible throughout the hall. Not to belabor the point, but The Reeded Edge's open checkbook policy will be in full effect. Plainly stated, if you have any fresh coins for sale, be it a single prized possession or an entire collection, The Reeded Edge want to be your go-to dealer and is prepared to earn your business. If Northern Virginia or the D.C. area are in your plans for this weekend, please consider stopping by The Vienna Community Center for this great little show.
https://www.reedededge.com/wp-content/uploads/2017/09/banner.png
0
0
ReededEdge
https://www.reedededge.com/wp-content/uploads/2017/09/banner.png
ReededEdge
2018-10-30 12:01:30
2018-11-02 13:28:07
Whitman Baltimore Coin Show Terrific Despite Market Challenges – The Reeded Edge Heads to Vienna, VA for The Vienna Coin Show