Black Tuesday Exploits Metals Market Vulnerability; The Reeded Edge Heads to Dalton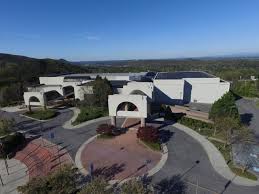 In an interesting follow up to last week's blog, the precious metals markets witnessed a major correction on Tuesday. Perhaps, it was profit taking triggering a sell-off. The next week should demonstrate whether or not this was the case. Irrespective, we still feel that metals are missing a critical underlying component for a sustained run. That's not to say today's level are not the new normal, at least for a while. But, we do have reservations whether the bull market is sustainable. As most of you are aware, we are not metals traders. We are numismatists, and our focus centers on the rare coin market. In the same breath, there is a symbiotic relationship between these two markets and many of our customers remain active in both. This last week saw no decline in the demand for rare coins. Conversely, many areas of the coin market continued to inch up, including the long overdue generic silver dollar sector. Generic gold coins, especially the larger formats ($10 & $20) saw very little price correction from Tuesday's blood bath, as demand seems to be holding steady. It really is a pleasant departure witnessing such an active market in the historically soft summer season. It's tough to explain what's going on right now, but then it's been tough to explain this entire year!
Next week marks a very special transition date for The Reeded Edge, as we will be traveling to our first coin show since March. Both Rob and Robbie will be heading to the Georgia-Tennessee border and attending The Blue Ridge Numismatic Association's Convention, held at The Dalton Convention Center in Dalton, GA. Look for the guys at corner booth #619 in the center back of the hall. Although not quite the size or scope of a national coin show, this is still a large and well attended regional show with solid collector support. It is also by far the largest coin show to resume since the COVID moratorium, and its success should provide direction for other upcoming venues. Most of our associates are looking forward to Dalton, and anticipate an active, profitable and safe weekend of trading coins. We feel that this day is long overdue, and have been looking forward to it with great anticipation. The signaling of the return of some sense of normalcy is positive for all of us, both in and outside of the numismatic community. All eyes will be on Dalton next week, and we are confident that those in attendance will act both professionally and responsibly.
https://www.reedededge.com/wp-content/uploads/2017/09/banner.png
0
0
Rob Lehmann
https://www.reedededge.com/wp-content/uploads/2017/09/banner.png
Rob Lehmann
2020-08-13 10:16:20
2020-08-13 10:16:20
Black Tuesday Exploits Metals Market Vulnerability; The Reeded Edge Heads to Dalton