Coin Market Steady – Dealers Flock to Long Beach; Next up, Annandale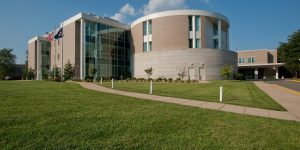 Although we are not attending this week's Long Beach Coin and Collectible Expo, the reports that we are getting from our agents are favorable. Activity seems to be brisk and coins are selling, which are both positive signs. Here on the home front, we are seeing much of the same. Orders in the office have picked up, especially in the last week. Collector coins continue to be the strength of the market place. Conversely, generic coins, in virtually every series, are still languishing. Although generics never really excited us, we feel they present opportunity at the present lower levels.
Another emerging trend is the distinction between high-end and low-end coins. A perfect example of this, is from this week's Heritage auction in Long Beach. Yesterday, we observed two 1840 $10.00 Liberty gold pieces, both graded AU-55 by PCGS in the auction. The first coin had some severe scratches on the obverse, and was only marginally acceptable for the grade. When we checked last, it was at $750 with no bids. The second example was housed in an older PCGS holder, had a CAC sticker and was exceptional in all respects. It was at $28,000 with numerous bids! No, that wasn't a typo; the same date of coin, housed in the same company's holder, with the same technical grade assigned to each, and the 2nd coin was literally 37 times as expensive as the first! It will be interesting to see what both coins finally hammer for at the conclusion of the auction, but the distinction in quality  is well illustrated by this example, if not even grossly exaggerated. For the savvy buyer who uses the market's lower baseline valuations to buy nicer coins at a premium, opportunity abounds. The bottom line is that the coin market has become a two tier market where a high-quality sight-seen coin is worth considerably more than its just made it, sight-unseen counterpart.
Next week, The Reeded Edge will be traveling to Northern Virginia to set up at The Annandale Coin Show. Always one of our favorite local venues, this is now a three-times-a-year affair. Conveniently located at The Ernst Community Cultural Center (pictured above) on the campus of Northern Virgina Community College, it is just a mile outside of the D.C. Beltway, I-495. We will have more details next week, so stay tuned.
https://www.reedededge.com/wp-content/uploads/2017/09/banner.png
0
0
ReededEdge
https://www.reedededge.com/wp-content/uploads/2017/09/banner.png
ReededEdge
2018-02-22 11:33:00
2018-02-22 11:36:49
Coin Market Steady – Dealers Flock to Long Beach; Next up, Annandale