Happy New Year! 2020 Ushers in F.U.N.- Come See The Reeded Edge @ Booth #716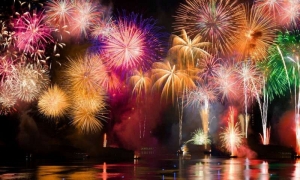 It seems like we just did this. It really is hard to believe that another year is behind us. Although for the record book, 2019 marked another year of declining prices in the rare coin market, the declines were not across-the-board, nor were they wide spread. Primarily the areas hit the hardest were the generic markets, proof type and modern coins. Other more resilient areas that garnered market support were silver dollars, classic commemoratives, early Federal coins, small cents, 20th century collector coins, key-date material and rare dated gold. A Cardinal Rule in 2019 was the coins that were languishing in many dealer's case (whether at a show, shop or otherwise) were the same coins that did least well. Conversely, coins that nobody seemed to have, were the same coins that were on everybody's want list. Coins with incredible eye appeal fetched equally incredible prices. Nobody will soon forget the 1938-S Mercury Dime that eclipsed $360,000. Here at The Reeded Edge, we sold a reverse toned 1923 Peace Dollar, PCGS MS-66 CAC for $6000 and an 1880-S Morgan Dollar, PCGS MS-65 CAC for $6500. Both coins exhibited absolutely incredible color and were one-in-a-million. The point is, that special coins found special homes at extraordinary prices, a good sign for the overall health of the market in deed! So maybe, selectivity was the word to best describe the 2019 coin market. One thing was for sure; this market was dominated by the collector. Those that catered to this demographic reported a good year, where others that simply traded coins wholesale had a tougher time. What then do we see in our crystal ball for 2020? Rob has been preaching to some of his customers that many coin prices appear to have bottomed out and the trend is beginning to reverse itself. We couldn't agree more! Maybe this upcoming year really will mark an overdue turnaround for all sectors of the coin market. We do believe that if you have been delaying your numismatic purchases for one reason or another, now may be the time to act. The upcoming F.U.N. Show should either confirm or dispel this notion.
Speaking of F.U.N., The Reeded Edge will be set up for the duration of the show at Booth #716, front and center in the convention center. Just look for the BUYING, BUYING, BUYING sign prominently displayed at our space. In addition to Rob and Robbie, our friends Rory Shelby and Miguel Lopez will be assisting at the booth.  The Reeded Edge will have an extensive inventory of certified U.S. collector coins, including hundreds of brand new additions from a recently purchased collection. Make a point of visiting us early for the best selection. Of course, we will also be BUYING AGGRESSIVELY throughout the show. Whether you have one great item or an entire collection for sale, The Reeded Edge would love to be your go-to dealer. F.U.N. is always a great show filled with optimism and high expectations. For reasons stated earlier, we really believe that this year's show may eclipse any F.U.N. show in recent memory-we shall see!
Finally, we want to extend a special thank you to each and every one of you that helped make 2019 a successful year for us at The Reeded Edge. Without your support and loyalty, we couldn't have done it. We hope that the upcoming year brings peace, health and prosperity to you and yours. We also hope to see you next week in Florida, or at some other upcoming numismatic event in the very near future. Happy 2020!
https://www.reedededge.com/wp-content/uploads/2017/09/banner.png
0
0
ReededEdge
https://www.reedededge.com/wp-content/uploads/2017/09/banner.png
ReededEdge
2019-12-30 15:26:20
2019-12-30 15:35:06
Happy New Year! 2020 Ushers in F.U.N.- Come See The Reeded Edge @ Booth #716