The Most Challenging Holiday Ever?
As the mid-Atlantic United States gets ready to be hammered by a winter storm packing as much as a foot or more of snow, the above title seemed to not only be appropriate, but characterize the general flavor of this entire holiday season. The challenges that we face numismatically are by no means unique to our hobby or business. The winter weather is only the icing on the cake. It's fair to surmise, that just about all of the existing challenges emanate from the pandemic. The latest chapter (snow aside) are widespread United States Postal Service shipping delays. It is beyond bad, with priority mail packages now taking up to two weeks for delivery, and first class packages 3 weeks or more. Rest assured, The Reeded Edge is still shipping daily, with order processing times one business day or less. These delays are equally as frustrating for us, as we are doing our jobs here better than ever; if only that were also true with the postal service. We ask our customers to try to remain understanding during these difficult times. Aside from the USPS underestimating their holiday mail volume, we are also faced with a coin shortage. Much of this situation is tied to the latest round of coin show cancellations due to rising COVID caseloads. We do not anticipate this situation getting better until perhaps the spring. A friend of ours in the medical field forecasted a long, dark winter. With vaccinations just beginning distribution, his prognostication is looking to be spot-on. The good news through all of this is that the coin market remains robust with demand at a very high level. If only the coin supply were in a perfect equilibrium, the coin market engine would really be firing on all cylinders. As we have stated previously, this feels a lot like the movie Groundhog Day, as we have been down this road once before in the spring. So, alluding back to our title this week, is this really the most challenging holiday ever? Unquestionably, yes it is!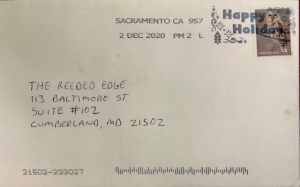 A customer payment just received today; NOTE THE DATE ON THE POSTMARK!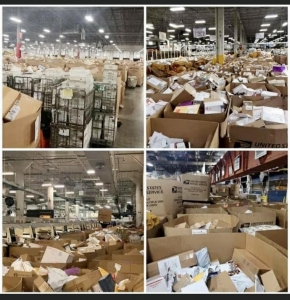 USPS Atlanta "sorting" facility
https://www.reedededge.com/wp-content/uploads/2017/09/banner.png
0
0
Rob Lehmann
https://www.reedededge.com/wp-content/uploads/2017/09/banner.png
Rob Lehmann
2020-12-16 12:04:53
2020-12-16 20:50:04
The Most Challenging Holiday Ever?